ACCURATE SOLAR TAGS & SIGNAGE
– did you know that our building is powered by solar? –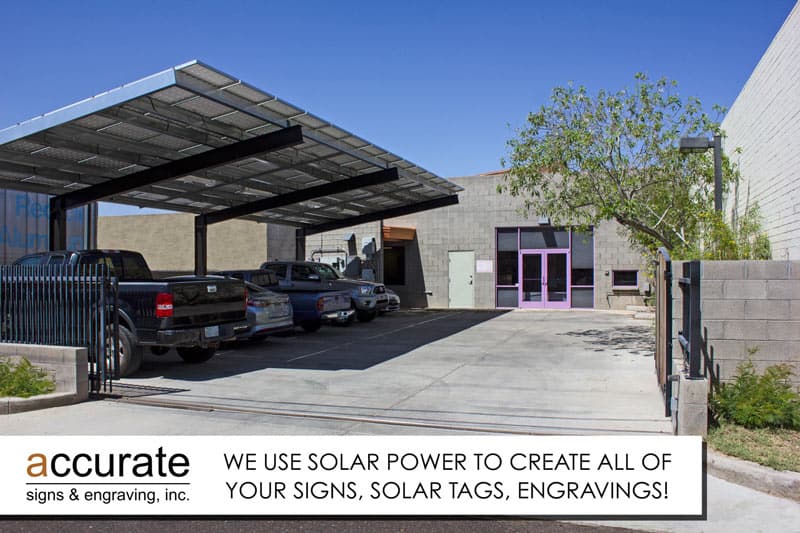 We are well known for our expertise in designing and delivering trusted solar tags. We serve more of the solar industry than any other solar tag provider.
In fact, we are proud to be the largest supplier of photovoltaic equipment tags in North America.
Solar installers are required to use equipment signage called solar tags, photovoltaic labels. These custom engraved plastic labels are used to identify devices and prevent safety issues with solar equipment. For instance:
Switches and circuit breakers (pull boxes)

Main service line

AC service section and sub panels

Engraved signs in decal form

Back-fed breakers

AC disconnect and point of connection

DC disconnect

Warning and hazard tags

ALL TAGS ARE MADE USING SOLAR POWER.
Our proven engraving process allows us to engrave the labels with required information or instructions and ship them to you, usually within 24-48 hours.
The solar installers we work with appreciate our fast process and quick turnaround times. Our experience and expertise in this area often allows us to accelerate the process even further, since we already have a large inventory of signs and labels that are relevant to your solar business.
We are the largest supplier of photovoltaic equipment tags in North America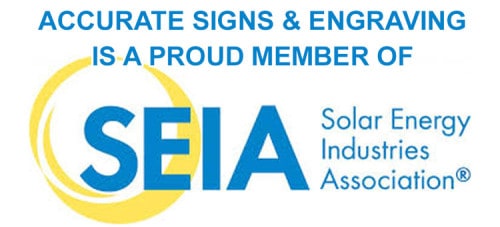 IMPORTANT SOLAR TAG INFORMATION